Space Administration - Lockpoint Cloud
Space Configuration Options
For the options available on the space configuration page, see the pages below:
| Name | Description |
| --- | --- |
| Locked Attachments | Display a list of all locked attachments in the space, also permitting unlocking. |
| Permissions | Controls activation of Lockpoint in the space, as well as Lockpoint Administrator privileges for the space. |
| Unlock Timeouts | Controls the timing of email warnings and automatic unlocking. |
Accessing the Space Configuration
Within a Confluence space, view the space sidebar, then select the Cenote Lockpoint Admin link to administer Cenote Lockpoint within the context of that space. This option is available to Confluence Administrators, Space Administrators, and those who have been configured as Lockpoint Administrators.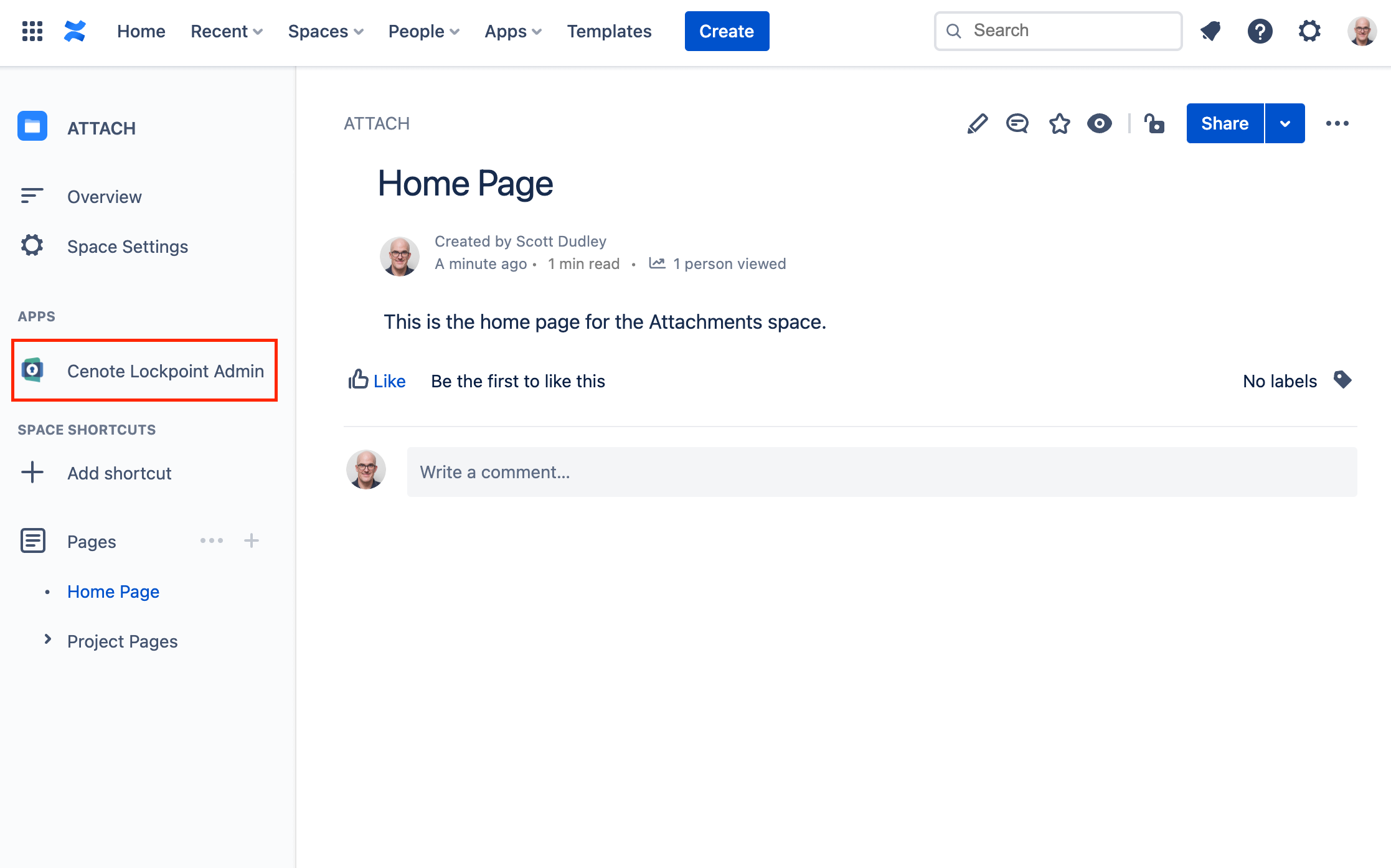 If the Cenote Lockpoint Admin menu is not used regularly, its sidebar item can be hidden. To hide the Cenote Lockpoint Admin menu item in the sidebar for yourself only, hover the mouse pointer over the "APPS" section header in the sidebar, click the pencil icon that appears to the right of the text, and disable the menu item in the following dialog.
Even if the sidebar menu item has been hidden, Lockpoint can always be accessed from the Space Settings menu, under "Integrations":