Accessing the Global Configuration
The Lockpoint global configuration page, located at Confluence Administration » Cenote Lockpoint, is used for setting Lockpoint options that apply to your entire Confluence instance.
To access the global configuration page:
Click on the Confluence Administration gear icon, and select General configuration.

2. Next, in the left-hand side-bar under the Administration category, select Cenote Lockpoint.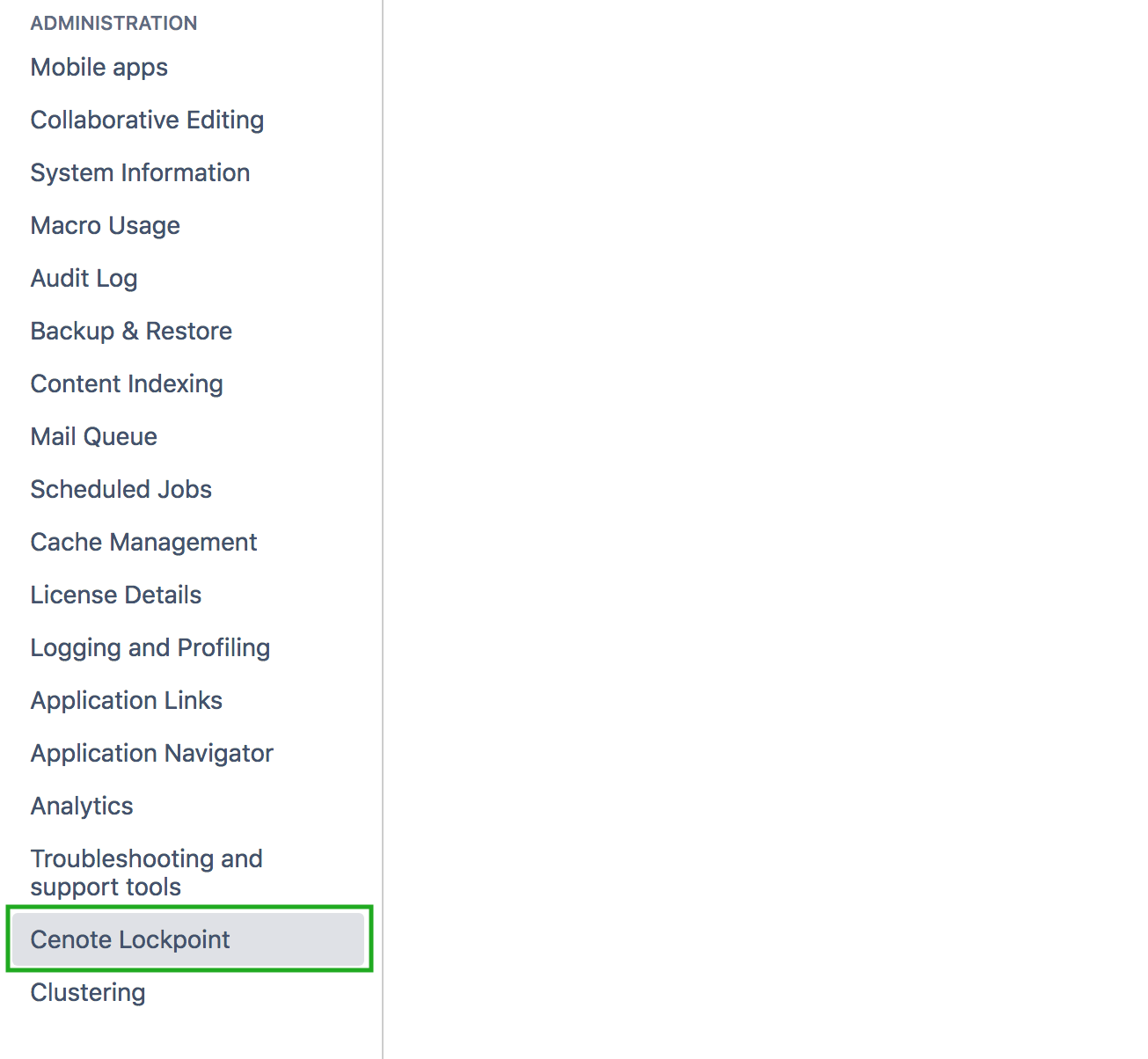 The heading of the global Lockpoint configuration page is shown below:

The global configuration tabs are described in the following pages: